Wij zijn nu tijdelijk dagelijks geopend van 16.00 uur tot 22.00 uur.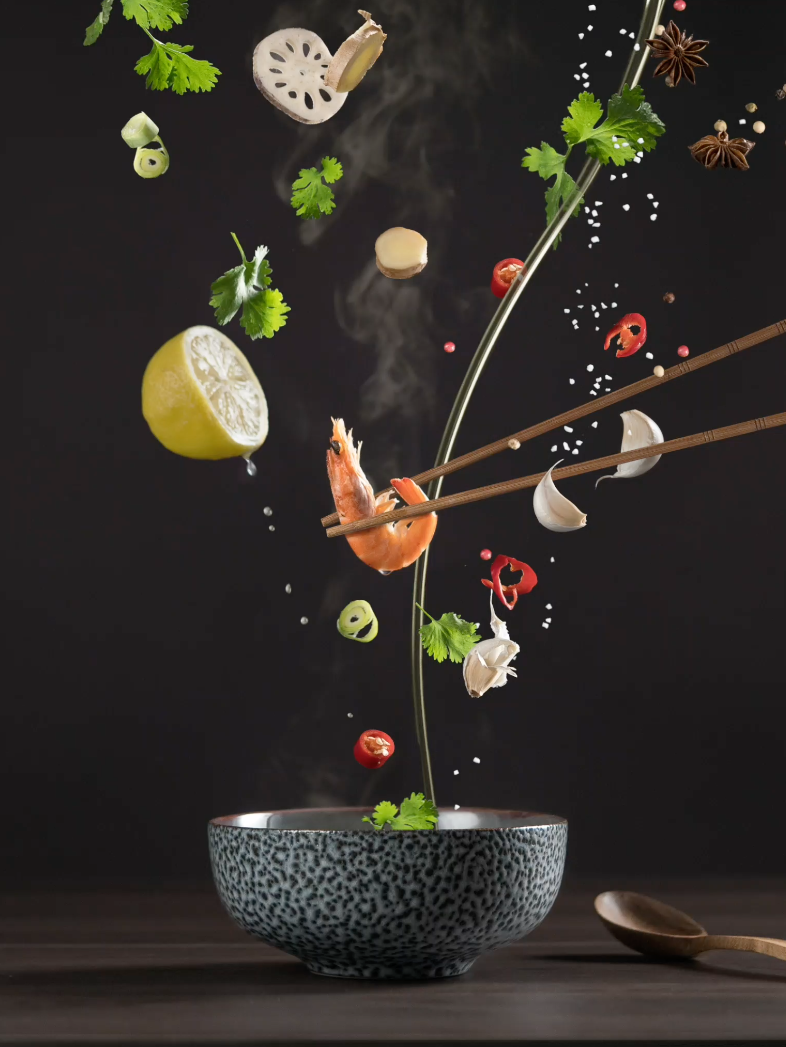 Ontdek Azie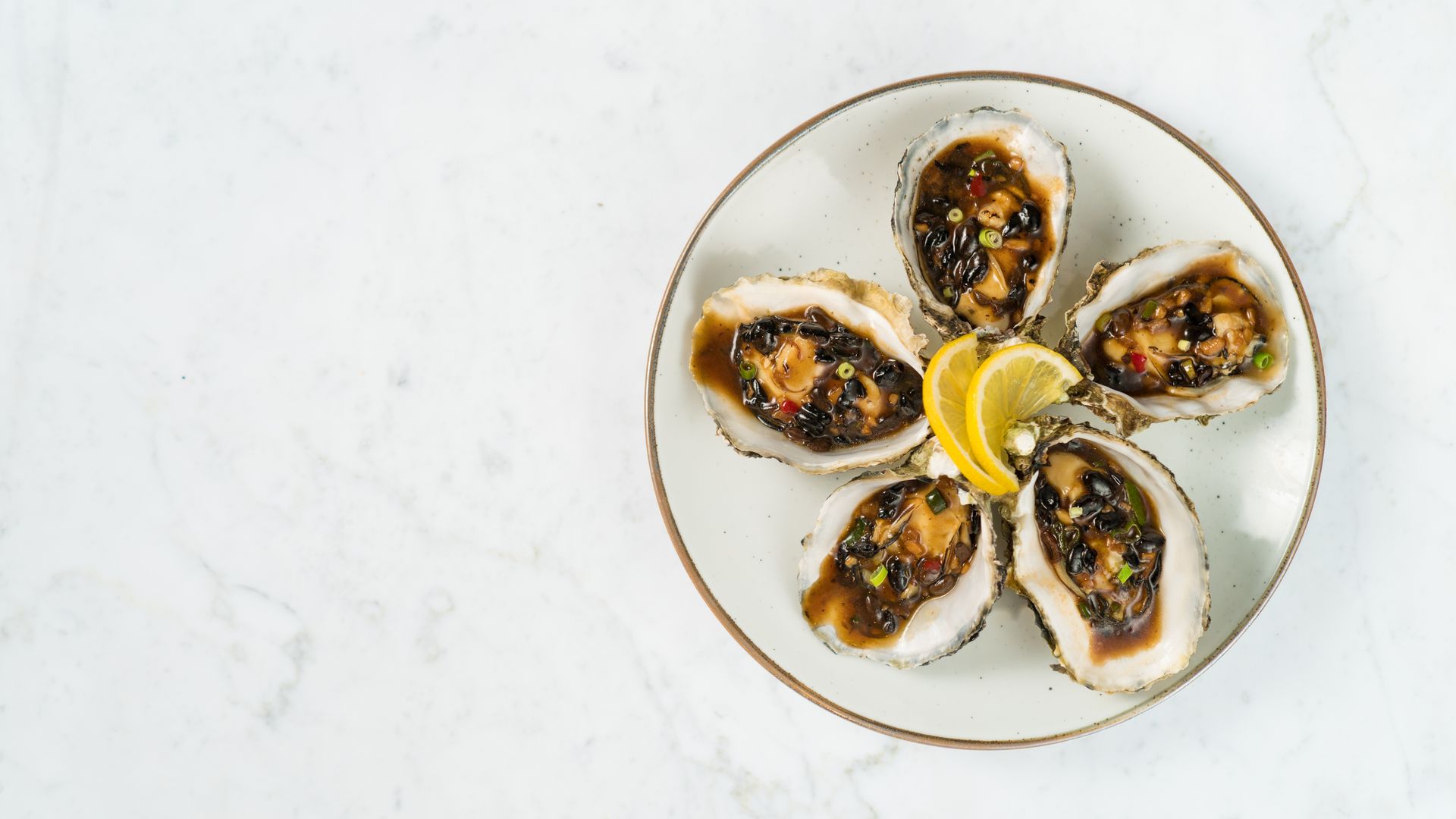 Seasons suggestions
Every season has it's own character. Discover the changing seasons in our delicious dishes and enjoy the surprising flavours where East meets West.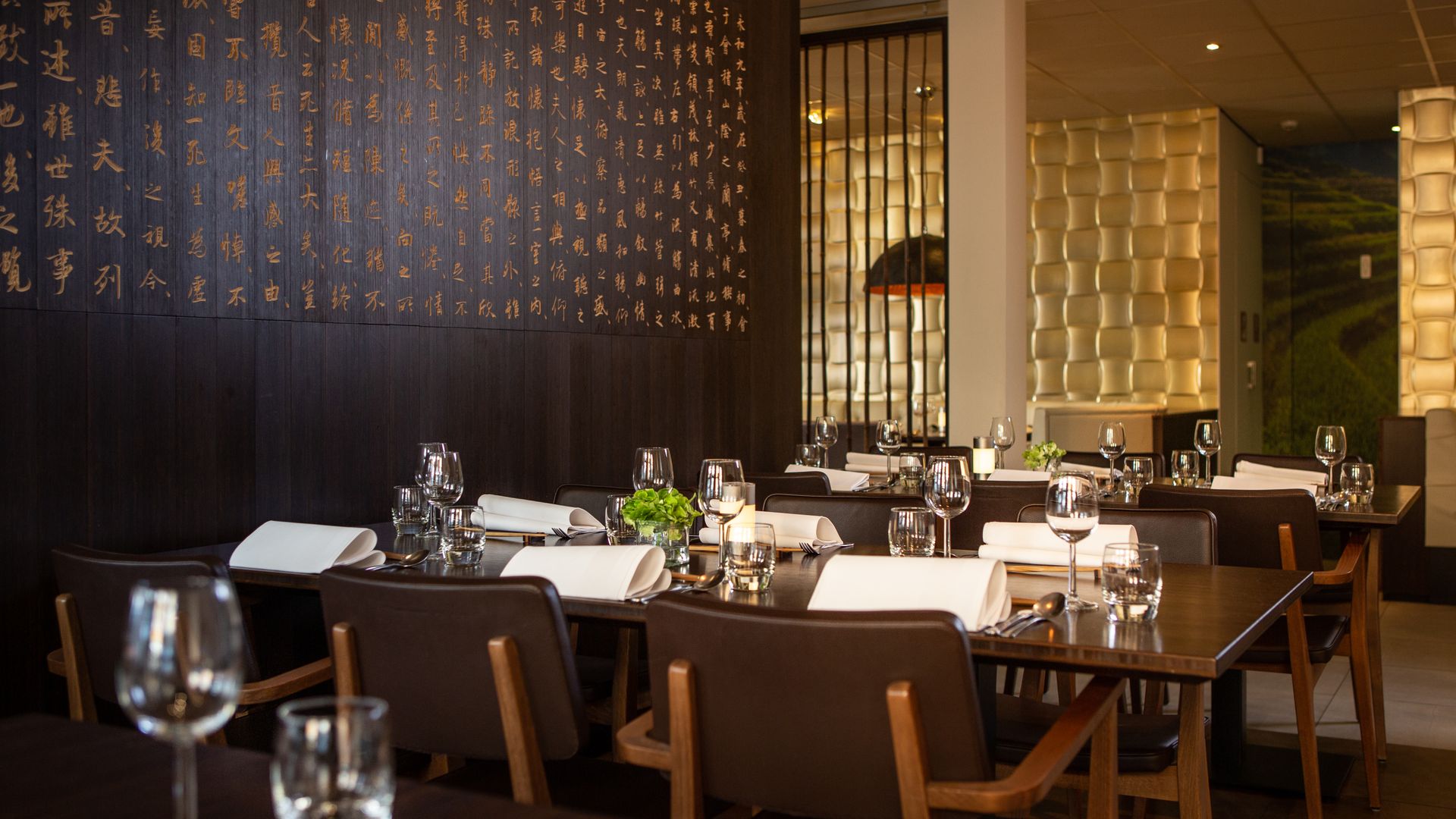 Restaurant
In a modern and cozy setting we welcome you to make a culinary journey through Asian cuisine with us.
We offer traditional Chinese dishes a la carte, gourmet dishes that you can share, or an evening-filling menu where you get the best from our kitchen, accompanied by the adapted wines. Do you have something special to celebrate? Or do you wish to dine in a larger group? You can contact us with groups of up to 25 people at one table.
Menu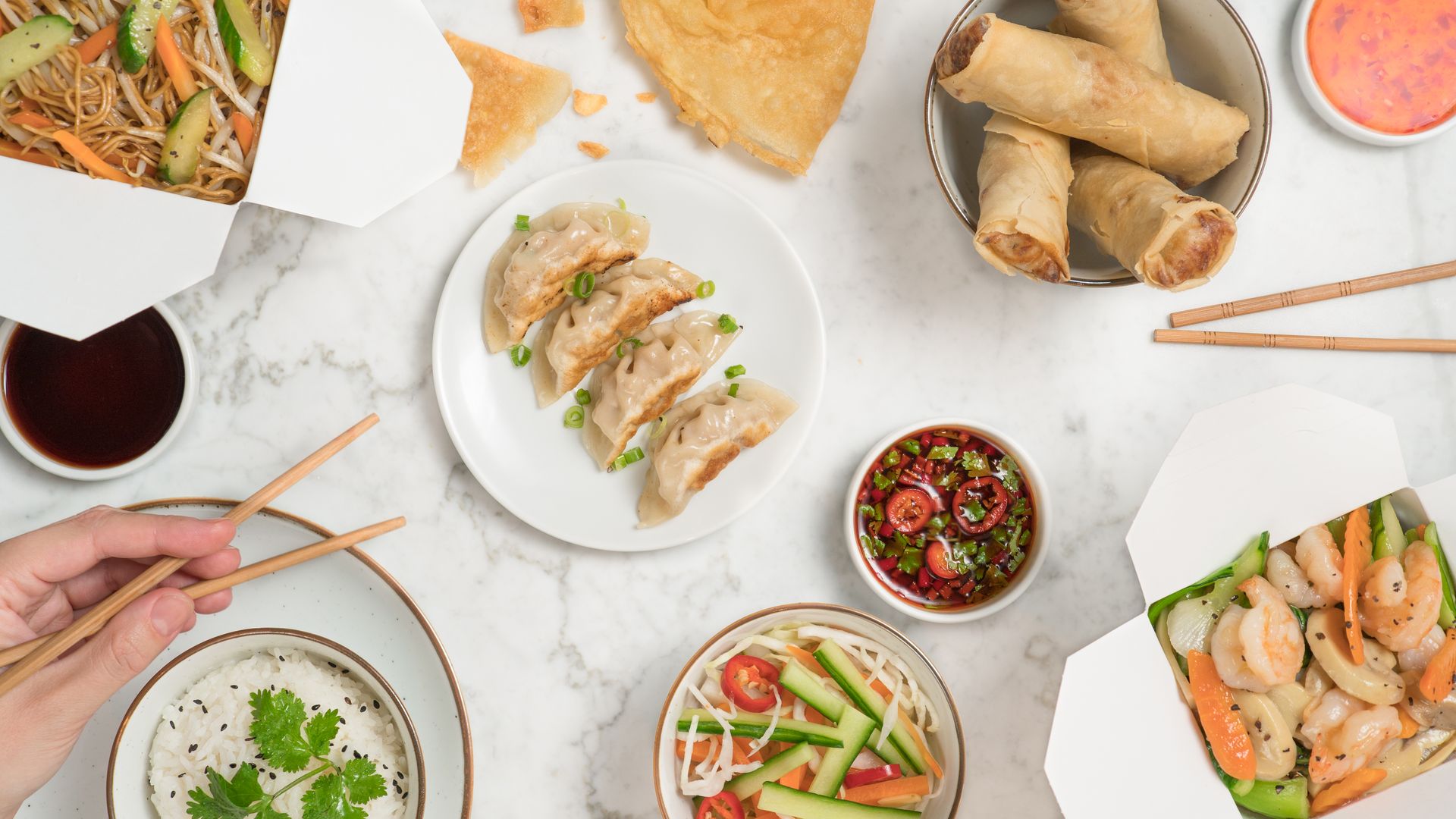 Take away
Traditionally, Chinese cuisine is suitable for preparing takeaway meals. We offer an extensive menu of rice dishes, combination dishes and specialties.
You can take these dishes with you and enjoy a gourmet dinner at home – with guaranteed quality. You can order by telephone or have your order taken on the spot.
TAKE AWAY MENU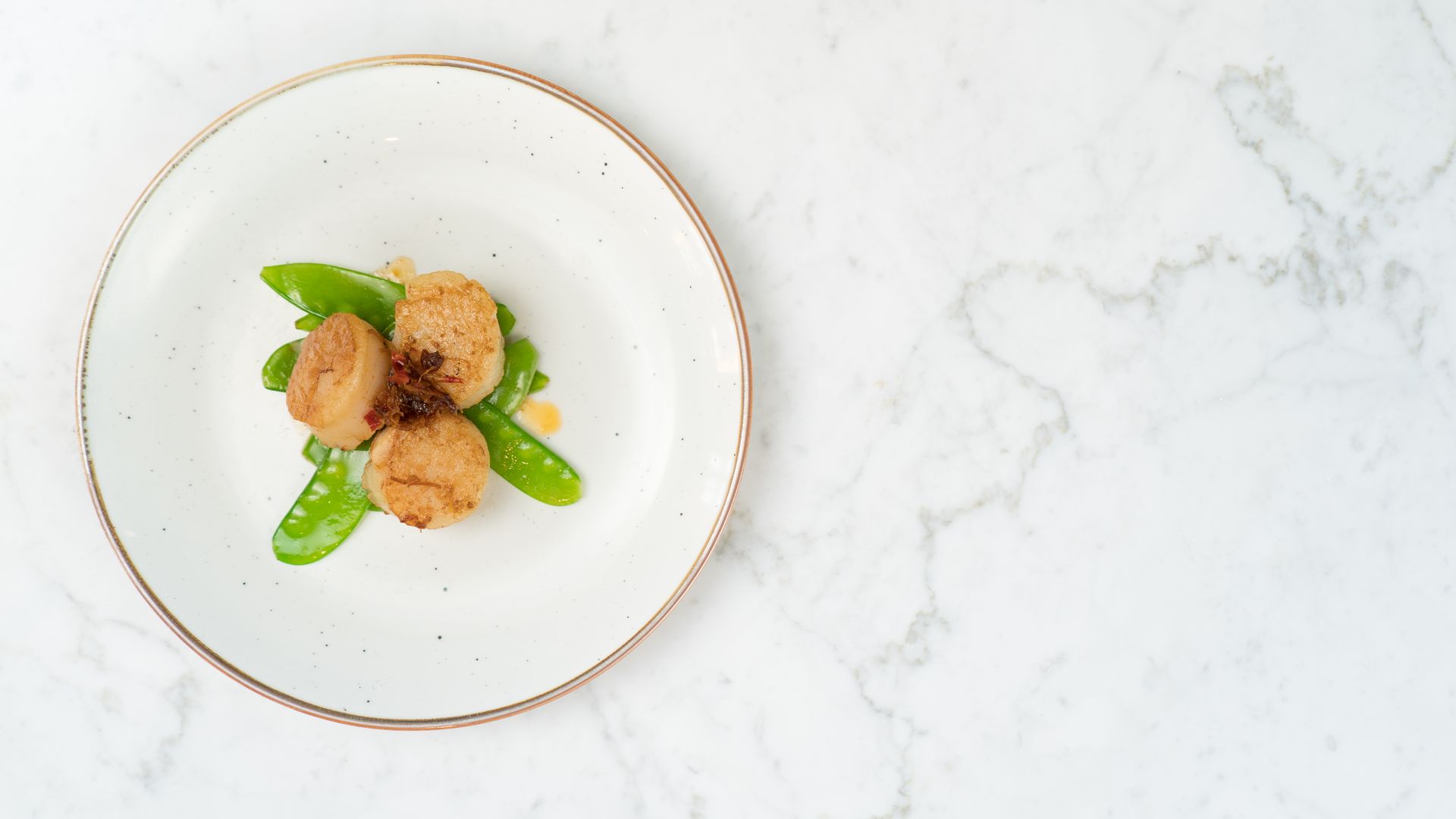 Tasting Menu
Enjoy our six-course Tasting menu that changes regularly.  Our chef takes you through a culinary journey through Asia where you discover the original, fine Asian Cuisine.
Catering
Whether it concerns family celebrations, birthdays, receptions or company events, we can give your party the necessities.
Our catering service is aimed at allowing you to enjoy your event as much as possible. We bring a fresh, tasty and complete buffet on the spot for groups of 20 to 450 people.
Take a look at our catering menu
Catering menu
The menu and prices are subject to availability. If you have special wishes or are you looking for something special, do not hesitate to contact us.

Do you have an Allergy report it to us!
To arouse your appetite
Hendrick's Gin with Fentimans Tonic

€9.5

Spring Gin Ladies Edition with Fentimans Rose Lemonade

€9.5

Vermouth red /white with Fentimans Tonic

€8.5
Our Cocktails
Kuromatsu Hakushika Junmai Ginjo sake with Fentimans Rose Lemonade

€9.5
A Festive start by the glass
Tasting Menu
Our Tasting menu changes every couple of months. For a more detailed description, please consult one of our staff members.
Seasonal Specialties
Restaurant Azië prefers to work with local ingredients. We enrich our menu periodical with typical dishes that reflect the changing seasons.
Soups
Sharing Platters
Small dishes , excellent to share with your friends and/or family.
Prawn crackers with peanut butter sauce

€4

Sweet and sour bean sprout salad

€4

Mini spring rolls (2 rolls)

€6

Steamed dim sum ( 20min. preparation)

€8

Peking Duck with pancakes

€20

Lamb skewer (2)

Deliciously marinated pan-fried fillet of lamb with sesame seeds

€8.5

Beef Sate (2)

Pan-fried sate made from fillet of beef with spicy peanut butter sauce

€9.5

Prawn rolls (2)

Richly filled crispy pastry served with a mouth watering yellow curry sauce

€7

Tempura of mixed greens (v)

Japanese classic, lightly battered served with wasabi dressing

€6.5

Oedang Watjap

Battered prawns served with a sweet and spicy sauce

€8.5

Bapao with crispy pork belly

Steamed bun stuffed with fresh cucumber, leak adn crispy pork belly with hoisin sauce

€12.5

Luobo gao

Pan-fried radish cake filled with shrimps

€8.5

Pangsit goreng (4)

Deep fried pancakes with minced chicken

€4

Thai Fish cakes with fresh peanut chili dip

Fish cakes with lemongrass, red curry, limeleaves

€12.5

Homemade Potsticker (6)

Pan-fried filled with minced pork with soy sauce

€9
Small Platters
Put together your own menu, choose below your own favorite dishes.
You pay €12,50 per dish of €33,- if you combine three.
Duck Breast

Sliced duck breast served with pineapple and a honey-ginger sauce

€

Chicken salad nest

Chicken with pine nuts, peas, cured cabbage served in iceberg lettuce

€

Rack of Lamb

Served on a chick pea salad with mint, garlic, coriander and chili dressing

€

Steamed Cod

With ginger and coconut cream sauce

€

Crispy Beef

Sweet caramelised crispy beef with Chinese vinegar and white sesame

€

Tang Cu Li Ji

Deep fried juicy cubes of pork in a sweet sour prune sauce

€

Beef Teriyaki

Pan-fried fillet of beef with a Japanese style teriyaki sauce and oyster mushroom

€

Steamed fresh oysters

Served with black bean and soy sauce

€

Crispy pork belly

served with Hoisin sauce

€

Bang bang chicken

Spicy 'pulled' chicken slivers with red chili oil

€

Shanghai paksoi

Freshly stir-fried cabbage with garlic, ginger and mushrooms

€

Old ladies tofu(v)

Tofu stewed with a fermented red chili bean paste and crushed Sichuan peppercorn

€

Scallops in X.O. sauce

Pan-fried scallops with snow peas and a traditional X.O. sauce

€

Gong Bao prawns

Spicy stir fried prawns with farlic and dried red Sichuan chili's

€

Sichuan style chicken

Battered fillet of chicken, stir fried with Sichuan peppercorns and spring onions

€

Steamed prawns

Served with garlic, coriander, spice bean paste and glass noodles

€

Edemame (v)

Stir fried with dried five spices tofu and red pepper

€

Seared Tuna

Served with sesame crust and ginger dressing

€
Our Classics
Dchingis Khem

Beef-pork-chicken-bamboo-paprika-chinese mushroom- soy sauce-sambal

€18.5

Bird's Nest

Chicken-red chili-soy sauce-Chinese mushroom

€18.5

Gong Bao Chicken

Dried red pepper-peanuts-chili bean paste-fermented rice wine

€18

Eight Treasures

Pork-chicken-duck-prawns-water chestnut-Chinese cabbage-fermented rice wine

€18.5

Beef in Yu Xiang sauce

Fillet of beef-chilies-garlic-rice wine-ginger served on a hot ironcast plate

€23

Shanghai Duck

Crispy duck half duck- hoisin suace-seasonal greens

€20

Crushed black pepper beef

€20.5

Beef in Sa Cha sauce

Stir fried -spring onion-shrimp paste-soy sauce

€20.5

Lamb Peking style

Fillet of lamb-leek-soy sauce-garlic- Shaoxing rice wine

€20.5

Light battered King Prawns stir fried with a five-spice salt

€23

Teppan King Prawns in black bean sauce or roedjak sauce

€23

Frog legs in black bean sauce

€19

General Zhou's chicken

Crispy in a red chili bean sauce with dried Sichuan peppers

€18.5

Lamb Jian Bao

Stir fried-chilies-garlic-balck beans-soy sauce

€20.5

Fillet of chicken in a 'mouth numbing' sauce

Stir fried-chilies-garlic-black beans-soy sauce-Sichuan peppercorns

€18

Thai green chicken curry

Stewed-coconut cream-green curry-bean sprouts-lime leave

€18

Budha's delight (v)

Stir fried seasonal greens with tofu

€16

Light battered fillet of sole in spicy and sweet roedjak sauce

€20

Babi Pangang

Pork-sweet and sour-atjar

€17

Tjap Tjoy with prawns and fillet of chicken

stir fried with seasonal greens

€18.5

Mixed seafood platter (2persons))

€48

Pineapple chicken with a sweet and sour sauce

€16

Five spices tofu with green peppers and fillet of pork with X.O. sauce

€17.5

Stir fried rice noodles with prawns and chicken

€17.5

Indonesian rice platter

€20
Sides
All our small and main platters are served with steamed rice. If you wish to change your side dish you can choose from the following options for a small additional charge.
Stir fried rice or noodles

€1

Stir fried egg noodles

€5

Stir fried rice noodles

€2
Our catering service is aimed at allowing you to enjoy your event as much as possible. We bring a fresh, tasty and complete buffet on the spot for groups of 20 to 450 people.
Buffet A - € 13,50
Babi Pangang

Pork with sweet and sour sauce

€

Foe Yong Hai

Egg Omelet filled with vegetables and ham with sweet tomato sauce

€

Tjap Tjoy chicken

Stir-fried vegetable with chicken

€

Sides

Chicken sate with peanut sauce, fried rice, noodles, atjar, prawn crackers

€
Buffet B - € 17,-
Babi Pangang

Pork with sweet and sour sauce

€

Foe Yong Hai

Egg Omelet filled with vegetables and ham with sweet tomato sauce

€

Dchingis Khem

Beef, chicken and pork stir fried with peppers and soy sauce

€

King Prawns in black bean sauce

€

Shanghai Duck

Crispy duck with hoisin sauce

€

Budha's delight

Sitr fried vegetables

€

Sides

Chicken sate with peanut sauce, fried rice, noodles, atjar, prawn crackers

€
Buffet C - € 21,-
Babi Pangang

Pork with sweet and sour sauce

€

Chicken with red chilli and bell peppers

€

Beef with crushed black pepper

€

Steamed Fish fillet with vegetables

€

King Prawns in black bean sauce

€

Sides

Chicken sate with peanut sauce, fried rice, noodles, atjar, prawn crackers

€